News, Events, & Specials

The farm is now closed for the season for walk-in sales. You can still purchase from us online or by phone.
Gift Certificates  pre bought for Koi Food
To redeem your Pre-Buy Gift Certificate for Koi food at the farm, simply bring the certificate with you for redemption and you can take the food with you. There will be sales tax charged at the time of sale that is not covered by the Gift Certificate.
Using Your Pre Buy Gift Certificate to order food online that requires shipping:
The Pre Buy Gift Certificate Coupons can only be used to order the 33lb size of either the High Protein Mini Pellets or the 33lb Color Enhancing pellet. They may not be used to purchase any 5 lb bags. Any shipping costs and or applicable sales tax will be an additional charge and is not covered by the Gift Certificate/Coupon.
To order our 33lb premium Koi food online  using your HKF Koi Food Pre Buy Gift Certificate follow the steps below;
First select a 33lb bag of our 42% High Protein Growth Formula or our 30% Protein Color Enhancing Formula from our Online Store located in the link below;
http://hanoverkoifarms.com/product-category/hanover-koi-farms-koi-goldfish-food/
Once you hit the "Add to Cart" button for the 33lb food you prefer it will take you to the cart page. There you will see a box that says "Coupon". In this box you will put the Gift Certificate number (located as shown below on the certificate) and then hit the "Apply Coupon" button. Once you do that you will see the cost of the food is deducted from your subtotal. At this point you can continue shopping/ordering other products by hitting the "Return to all Products" button at the top of the page, or you can simply hit "Proceed to Checkout" to finalize your order.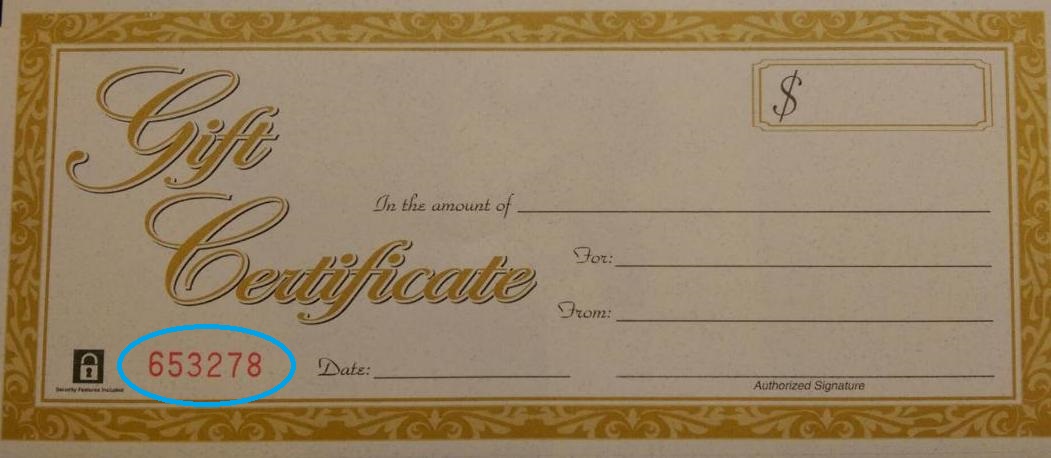 New for 2018
HKF Pond
(a new division of Hanover Koi Farms)
Full Service Pond, Watergarden, and Water Feature Construction & Maintenance
Over the many years in the Koi business we have seen and heard many horror stories from our customers associated not only with new pond design and function, but with the maintenance associated with them as well! Not only does a pond have to be designed properly , the maintenance has to be done in a very specific way or the fish may be negatively affected or even killed. Cleanouts especially for example are one of the most common ways fish are killed or stressed directly or indirectly. I say indirectly because the fish are put back into the cleaned pond , but they were not re-acclimated back to the pond properly. They are still alive but then 2 to 3 weeks (or more) later they start showing signs of illness! This is usually a sign that the fish were severely stressed while in storage during the cleanout, or when they were put back into the newly cleaned pond with new water and not acclimated properly. Most often however folks don't realize that the symptoms of ill health or fish deaths that they are seeing 2-3 weeks after are a direct result of an improperly done cleanout!
The reason for these horror stories is due to the fact that new builds, maintenance and cleanouts are done by landscape companies that specialize in just that...the landscaping around the pond, watergarden or water feature!
At HKF Pond we have the landscape expertise as well,  but more importantly we are experts in ALL aspects related to these features with special emphasis on the water clarity and fish health and safety.
So new for the 2018 season we would like to announce a new branch of Hanover Koi Farms ...HKF Pond... With this we will be doing all facets of pond, watergarden and water feature construction, and full service maintenance. This is to include cleanouts of all these type of  features. Ponds, watergardens and water features are three very specific and distinct features from one another, and it is very important you know which you have or which you want to have built. To see a detailed description of the difference between these outdoor features click here. At the bottom of that linked page as well is a contact form if you are interested in a FREE ESTIMATE , and/or  to schedule  a FREE Limited CONSULTATION for new builds or maintenance.
We WILL respond to all emails inquiries within 24 hours!
In previous years we did only designing of ponds, as well as selling of the equipment associated with them. We will still be continuing to do so, but now  with the formation of  HKF Pond  we will also be involved with watergardens, and water features like pondless waterfalls and such. As well we will be  selling all the required equipment associated with each.  You can be assured we will be using only proven techniques and equipment that we know work, is reliable, and as maintenance free as possible. With our many years experience in this industry you can be assured of quality all the way around! We know how to protect and care for your investment in fish!
So contact us preferably by using the this link to submit a Free Estimate Request form located here; http://hanoverkoifarms.com/ponds-watergardens-water-features/ or contact us by email to [email protected] Phone call inquiries are the least preferred method of contacting us as we do not have anyone manning the phone full time.
We WILL respond to all emails inquiries within 24 hours!
Cleanout Service
A typical pond or watergarden cleanout service will include the following;
Testing of existing pond water before cleanout.
Complete draining of entire system                   Removal of all fish (if applicable)
Each individual fish will be inspected               Fish will be stored safely in a
for health and injuries                                        separate adequately sized tank
Storage tank will be monitored during               Complete power washing and
cleanout and tested for water quality                  rinsing of entire system, streams
and filters
Inspection for damage of liner, and all                Trimming or removal of aquatic
associated pond equipment & filters                     plants as needed
Re filling of pond to the point                            Complete site cleanup after
of  safe re-acclimation of fish                             cleanout
Testing of newly added source water for determination of safety, and recommending of what may be need to correct.
Important Cleanout Notes;
For cleanout service there is an initial service fee of $95. Each cleanout is billed on a time and material basis of $85 per hour starting with the first hour on site and for each hour until complete.Using the information you supply on the form below we can usually give you a reasonable ballpark total that you cleanout will cost. The more accurate the info you supply to us, the more accurate we can be on out estimate of total cost per cleanout.
 Any trucked- in or water purchases needed to refill the pond or watergarden will be the cost responsibility of the customer unless otherwise noted, and will then be additional to the original cleanout quote.
After the cleanout the pond will be filled with our supervision only to the point to safely accept and reacclimate the fish. This is usually around two feet in depth maximum. Complete filling and monitoring will otherwise be the responsibility of the customer unless otherwise noted, and then may be an additional charge for time on an hourly basis.
The costs of any water additives such as dechlorinator, baking soda, salt etc. are not included but can be supplied for additional costs.
Additional Services Available
A cleanout is the perfect time to address others issues that may need to be addressed. The services and materials listed below will be an additional cost to the original cleanout quote unless otherwise noted. These services will be offered at preferred pricing because we are already on site.
The permanent removal of all rocks and gravel from the bottom of the pond as this is not a healthy environment for the fish, you, your pets, or water quality and clarity.
Replacing old or improper filter media like lava rocks, bioballs, scrubbie pads etc, as these are not functional in a biofilter and impede proper mechanical and biological filtration.
Adding a UV light is a must for crystal clear water and green water control. A UV light is the only practical solution for green water algae control.
Topical treatment of fish with injuries, ulcers or fungal issues.
Treatment of  entire pond and fish for parasite, bacterial, and fungal issues.
We also have a prepay program that will get you preferred pricing and scheduling for cleanouts! We  get booked quite quickly in the spring and since all cleanouts are done on a first come first serve basis make sure you contact us BEFORE spring if possible. The sooner you contact us the sooner you can get on the cleanout schedule.
 The request for estimate form below is primarily designed to accommodate a  ballpark quote for cleanouts. Cleanouts and service work are billed on a time and material basis however. With this info we can in most cases give you a fairly accurate estimate of the total cost your work will be without a site visit being required. This helps keep total costs down. However the request form can also be used for quotes for new ponds, upgrades and additions,  repairs etc. Not all info on form is required for these type things. Simply tell us what you are looking for in the "Message" part of the form.
Request Your Free Estimate Today!
Submit your request here and and let us design and build your dream pond, water garden, or water feature! Need a cleanout? We specialize in those!
Koi & Their "Perceived" Value
Recently we lowered our prices drastically. We have come to the realization that the average person in the USA does not want to pay much for quality fish. They simply don't care that much about quality, but more importantly they were concerned about losing the fish to predators or disease because of their previous experiences raising Koi.
At HKF we not only produce quality, but we also teach people how to properly care for them and the water they live in. This greatly reduces the risk of losing fish because of poor health or poor water quality which are the two primary reasons people lose fish. Once you are taught how to do this properly Koi can easily live for 40-60 years!
The fish we produce at HKF are some of the best in domestically bred fish, and worth far more than the prices we charged BEFORE we lowered them in comparison the similar quality fish sold elsewhere. Most similar quality fish were produced in Japan though and were not domestically bred in the USA. HKF stands far above most domestic breeders when speaking of the health and quality of our fish. We also have different grades/valued fish to meet any budget. Our lowest grade fish as a whole are still head and shoulders above other places best fish! Also we will actually teach you the proper breed names if you are interested. We do not make up fancy marketing names like some places do that sell lower quality fish. We are professionals and will teach you the true names and the differences between breeds. Even before you learn what makes for a quality fish, when you see our fish (especially in person) even the untrained eye will instantly see the difference of quality compared to other places! Most folks are shocked at just how much difference there is!
I decided to start a series of articles to help folks understand what makes certain fish more valuable than other in all respects, including, health, quality, genetics and vigor. This is the first article in that series. Once you learn what makes for value only then will you truly understand just how good our new prices are in comparison!
Many people in the USA and across the planet are a bit confused about the value of Koi fish. It is no wonder, as the industry itself and some of the people selling and breeding these fish have caused this confusion. In some cases it could even be construed as deception to the Koi hobbyists out there as to how these fish are valued. While this can be the case everywhere, it is especially true in the United States and a few other countries outside of Japan.
Buyer Beware
There are dealers and even so called breeders of Koi out there selling very low grade fish for premium prices to the uninformed hobbyist and water gardener. Even culls are sold for premium prices. If you don't know what a cull is I will discuss more about this later.
Some dealers and breeders sell bags of 100 to 1000 of these low grade cull fingerlings and give them attractive marketing names like "Peanuts", "Koi Grab Bags" "Bag of Koi Gems", "Un-culled fingerlings" etc.
A given Koi is not necessarily valuable just because it is a Koi!
These puppy- mill type of breeders and the dealers that sell for them are severely polluting this planet with very poor quality, and many times with poor health and deformities, and virtually worthless Koi!
Does this mean that everyone should buy only show class, expensive fish? No, not at all! As a matter of fact the average person in the USA just wants a pretty fish to put in their pond. They don't care about the breed name, genetics or otherwise. These folks are the bread and butter customers in the USA! There is nothing wrong with having or buying low grade fish for pets, but it is the premium prices some dealers and breeders are selling them for that is the problem. They are taking advantage of the uninformed and abusing the misconception that Koi in general are valuable! This combined with saturating the world with so many fish is also a problem. This is no different than the feral dog and cat problem, and puppy mills we have on this planet! This not to mention how they are disgracing the Japanese heritage and art of Nishikigoi.( Japanese for Koi culture or hobby)
The next time you go Koi shopping, and you pick a Koi you like, this article will help you better understand its "TRUE" value in the world of Koi as a whole. So don't overpay for hype, marketing and myth. Just because a given dealer puts a given price on a fish DOES NOT make that fish worth that amount in the Koi world. Yes, anything, be it Koi or whatever is worth what you can sell it for, but as in every market, hobby, industry etc. there is a fair and accepted "Market Value". To begin to understand this, you must first have some knowledge of how it all began. So read on and learn how to tell the difference, and stop paying premium prices for relatively worthless Koi!
Did You Know...
...we carry anything worth having for your pond or fish? Check out our online store by clicking HERE. If you don't see what you need just email us. We can get anything and at competitive prices!
We offer FREE SHIPPING  UV lights!
When you buy from us you get expert advice and support! Try to get THAT from Amazon! Also you won't believe how greedy they are! read this to learn more: Click Here
The New HKF
All winter long Chris and I have been working on this new website. Finally we are able to launch it in time for the upcoming 2017 season. It is not 100% complete but close to it! Every single article has been updated, and this includes new information added to each. As well, we have added tons of photos and videos to make learning about Koi a little more enjoyable. Not to mention I needed something to break up my long winded articles LOL. We added more symptoms with photos and videos to better help you diagnose any issues you may have with your fish. No one has a more comprehensive website for Koi!
Also new this season, in the near future we will be holding online auctions for Koi on the website! This feature will be available sometime after we open for the season and get the fish from the ponds to auction. These will primarily be larger fish or packages of multiple smaller fish. With an auction format you will have a much better chance of getting some great fish below retail!
We are Expanding!
In addition to the new website, the other big news this season is that we are growing the business and expanding our inventory! No, not more fish...we already have more of those than anyone Duh! We will have a very nice selection of pond plants again, including lilies and all the most popular varieties of water plants and marginals. Even bigger news is we will be carrying outdoor and pond associated statuary, chimaneas, bird feeders and much more as the season progresses! We also increased our pond equipment line as well!
More Fish Then EVER!
The retail tanks will be overflowing with thousands of great fish soon! We have more fish than ever, and many new varieties that you have not seen in a while. As usual, you will be pleasantly overwhelmed at our selection. No other place comes close to our selection of Koi and Butterfly Koi. We truly do have more fish in more varieties then you've ever seen!
It's worth the drive!
So, if you are looking for Koi or Butterfly Koi, you need to make the trip to the farm. We can say with confidence that you will not find a better selection ANYWHERE! We promise you will be delightfully overwhelmed at the huge selection and the great pricing! If you are within a day's drive of the farm, we would highly recommend you make the trip. No one has ever been disappointed! Many folks drive as long as eight hours or more to come here, and some even fly in to be able to personally pick their own fish. If for some reason you can't make the trip, you can always buy one of our package deals online, and we personally will pick an awesome variety of fish for you. You should also keep in mind, however, that we are also very close to Amish country in Lancaster, as well as historic Gettysburg. So you can even make it part of a long weekend or vacation and pick them yourself.